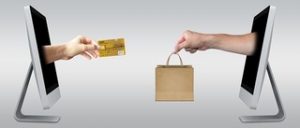 ecommerce website development company
We support custom ecommerce CMS site design and development, which is result oriented and SEO friendly and custom ecommerce facility.
Responsive ecommerce Website Design & Development
Our responsive eCommerce website support desktop, tablet and mobile , you'll be able to improve your conversion rate and online sales volume to grow your bottom line across all kind of devices.
eCommerce Maintenance & Support
User friendly well-designed content management system (CMS) helps to update pages, products, categories, articles, posts, banners and more.
eCommerce Digital Marketing & SEO Services
Digital marketing helps to contact with your new customer or new buyer to aware your products and services in very quick period of time.
High ROI guaranteed
The ROI or return on investment is one of the important aspect to take into account with your ecommerce site.  Increasing traffic will lead to increased conversions and sales in website.  Organic traffic , content marketing and SEO will increase your sales volume. 
e-commerce Solutions with SEO
Our SEO services support your eCommerce site to grow faster and search engine friendly to attract more customers in to site.
E-commerce refers to the purchase and sale of goods and/or services via electronic channels such as the Internet.
Categories of e-commerce
B2B (Business to Business) — This involves companies doing business with each other. Example is manufacturers selling to distributors and wholesalers selling to retailers.
B2C (Business to Consumer)
— B2C consists of businesses selling to the general public through shopping cart software, without needing any human interaction. Example: Amazon.
C2B (Consumer to Business)
— In C2B e-commerce, consumers post a project with a set budget online, and companies bid on the project. The consumer reviews the bids and selects the company. Example: Elance
C2C (Consumer to Consumer) — This takes place within online classified ads, forums or marketplaces where individuals can buy and sell their goods. Examples : Craigslist, eBay and Etsy.