Medical Transcription Services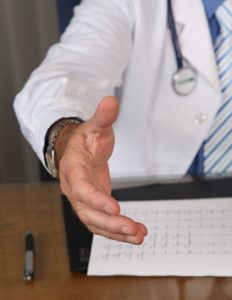 Medical transcription(MT) is an allied health profession, which deals in the process of transcription, or converting online and offline recorded reports dictated by  physicians or other healthcare professionals, into readable text format.
Affordable and cost-effective medical transcription company.
Highly secure.
Multiple Dictation Options Available
Quick turnaround Time.
Very competitive rate.

98% Accuracy and quality guarantee

Flexible Turnaround Times (TAT)

Affordable prices.

Time coding option available
Online Medical Transcription
We will provide transcription services to assist nursing homes, single doctor clinics, small group of physicians, small hospitals and medical research centers to meet their transcription requirements.
SWS support the lives of physicians simpler by offering quality medical transcription services. Our comprehensive healthcare solution involves your dictation capture, transcription, and the final delivery of the files in a format of your choice. Our customer friendly service focus ensures that you get customized transcription services that take your dictation system requirements and hospital information systems into account.
Offshore Medical Transcription Services
SWS provide you with cost effective comprehensive healthcare BPO customized to meet the needs of your practice. Partner with us and spend more time to patient care.
Our Specialties
 Medical transcription services for clinics, hospitals and doctors
24-hour medical transcription
Chiropractic
Dentistry
Neurology
Gynecology
Ophthalmology
Pediatrics
Podiatry
Radiology
Urology
Cardiology
Dermatology
Endocrinology
Gastroenterology
Nephrology
Oncology
Orthopedics
Psychology
Surgery
We assist you transcribe a wide variety of medical reports, including:
Discharge summary
Emergency room reports
Patient charts
Teleconference notes
Clinical summary
Surgery notes
History and physical reports
Medical records summary
Progress notes
Pediatric/Geriatric reports
Rehabilitation reports
SOAP notes
Operative reports
MT Outsourcing
Open source EMR Electronic Medical Records Software
OpenMRS

VistA

FreeMED

OpenEMR

One Touch EMR

NOSH

Solismed