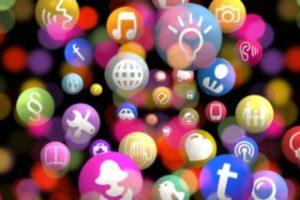 SOCIAL MEDIA MARKETING
Social media marketing(SMM) is one form of Internet marketing to promote your product or service through social networking. Sun web solutions assist you to create your company profile page in social media platforms like Facebook, Google+ and Twitter and promote your business online.  Social media marketing help to keep update customer and attract a new customer to your business. We provide professional and customized social media strategies to match your business needs. Sun web solutions help to engage your target audiences , participate and actively promote your business.
Our customized service as follows
Social Media pages setup
Branding to Match Your Website
Social Media Management
YouTube Channel Creation and Video Upload
Building of Fan Base
Content Creation
Social Media Engagement
Branding
A brand is a name, term, design, symbol, or other feature that distinguishes an organization or product from its rivals in the eyes of the customer.
Connect visitors into customer
Social media marketing helps to contact with customer directly. Cross promotion of products and services are possible by social media channels. Customer of our brand are eager to share the news with friends and family members who become our new potential clients to our brands.
Connect with customers
Now social media is everywhere in the world.   Online users on social media, internet time spent on social networking are increasing everyday.  Companies can now contact with geo-targeted audience and create leads.
Promote product and services
Video posts of products and services helpful for promotion.  Company can share some important information and goals to customers.  Discounts and promotion information reach to customer in quick way.
Increase Social Engagement
We help to get customers feedback or reviews about our products and services through social media channels.   Social media contests are helpful to draw in loyal fans and increase our business lead generation.
TOP 10 SOCIAL MEDIAL SITES
1. Facebook.
2. Twitter.
3. YouTube.
4. Google+ (Google Plus).
5. LinkedIn.
6. Pinterest.
7. Ryze.
8. Talkbiznow
9. Affluence
10. Quora